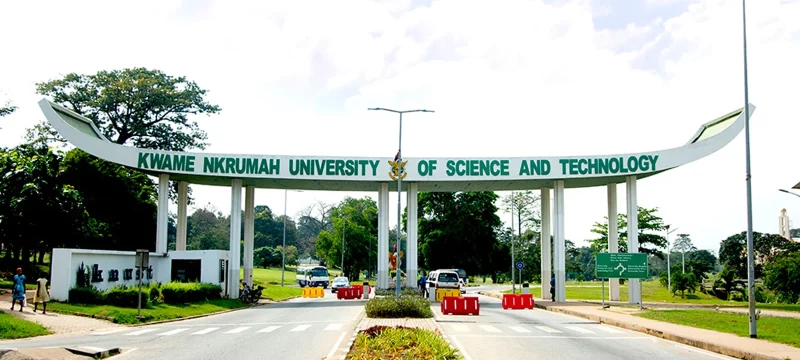 As alumni of Kwame Nkrumah University of Science and Technology, we are custodians of a great legacy bequeathed to us with a simple request: "ensure that future generations of KNUST students have at least the same educational opportunities" as we had.
Undoubtedly, conditions at KNUST today are not what they used to be. The result is that the current generation of students is being short-changed in academic experiences and opportunities. Facilities have not improved and in some cases have deteriorated. For those of us who graduated during the late sixties, the seventies and early eighties, the deterioration is drastically shocking.
So, as custodians of such a great legacy, what can we do to help?
The Alumni Association in the US has set itself the ambitious but attainable goal of raising one million dollars (US$1,000,000.00) over the next five years to set up an Endowment Fund to perpetually fund the activities of the association in the US and by extension, the university. The principal will be kept intact at today's dollar value and the interest thereof spent to meet certain goals that will be outlined by the association.
To reach this goal, we ask that every alumnus wherever they may be, to make a minimum of US$25.00 monthly or a yearly contribution of US$200.00 until the goal is attained. Of course, one may donate more, and we hope you will. If your employer has matching funds policy, we strongly encourage you to take advantage of it to maximize your contribution. By donating to the Endowment Fund, you extend yourself across generations, linking the past with the present and with the future. Furthermore, you make it possible for your hopes and dreams to live on in the next generation of students. Please give generously. All contributions are tax deductible to the extent allowed by USA and Canadian IRS.
We expect to reach the mark in five years. This means that we need to locate as many alumni as possible. Please send in your contributions and, just as important, send us the names and addresses of any alum and friends of KNUST that you know of so we may contact them for contributions. We urgently need your help to make this possible.
Endowment Fund Board of Trustees:
E. Agyeman-Gyawu; Land Economy, 1972-1976 Independence Hall, PhD Economics
S. Kojo Andoh; Social Science, 1973–1976 University Hall, PhD Economics
Sabina Acquah; Social Science, 19XX, Africa Hall
Yao Ababio; Chemical Engineering, 1979–1984 University Hall, PhD Chemical & Process Engineering
Donors
Total

$

40,551.00
Target

$

5,000,000.00
First Name
Last Name
Amount
Date
Kojo
Andoh

$

2,620.00
2021-10-30
Emmanuel A (Chairman)
Gyawu

$

1,680.00
2021-10-30
Yao
Ababio

$

2,500.00
2021-10-30
Clement (Clemenza)
Quartey-Papafio

$

280.00
2021-10-30
Henry
Domi

$

120.00
2021-10-30
Edward
Komla-Adzimahe

$

6,501.00
2021-10-30
Mike
Fynn

$

150.00
2021-10-30
Salomey Asare
Ampong

$

100.00
2021-10-30
Ama
Korsah

$

60.00
2020-12-31
John
Brewoo

$

200.00
2020-12-31